The England rugby team in 2002 was unbeatable. Full footage of their dismantling of Ireland
Archived footage of Englan's 2002 Six Nations match with England has been uncovered. During this period the team was simply unbeatable.
Many were touting the England team that beat New Zealand in 2019 to be one of the best English teams of all time, but when we watch games like this it's clear to see that this team is still very much the best team that England had.
Despite losing to France in that tournament in 2002, this England team was the nucleus of the squad that went on to win the 2003 World Cup, and it was deadly to say the least.
This was the game that truly put Jonny Wilkinson on the map for a lot of England fans, he made 3 clean breaks before the 15 minute mark and he was on the end of a fantastic run of play to score this try for England.
A match report from The Guardian in 2002 perfectly encapsulates just how good England played in this match…
"England have had their moments at Twickenham over the past 92 years but for 35 minutes beneath a perfect blue sky on Saturday they were a rhapsody in white. Little wonder that no one from Clive Woodward down could recall an English side playing with such astounding verve, or a conductor with Jonny Wilkinson's range of skills, for this was rugby in Excelsis."
This Will Greenwood try and the end of the first half showcases just how lethal this team was from anywhere on the pitch. This game helped to dispel many of the critics saying that England played boring rugby.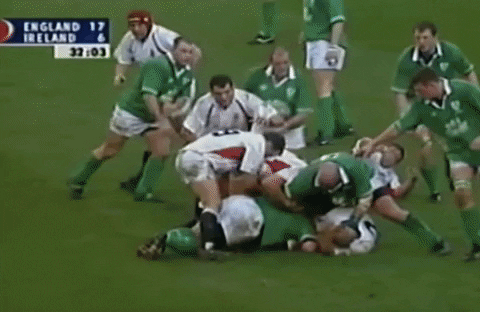 This team was full of household names within English rugby.
The likes of Wilkinson, Johnson, Greenwood, Cohen and Richard Hill all featured in this match. England were simply unbeatable in this match and you can why with the expansive rugby that they played.
This Ben Cohen try was a fine example of this.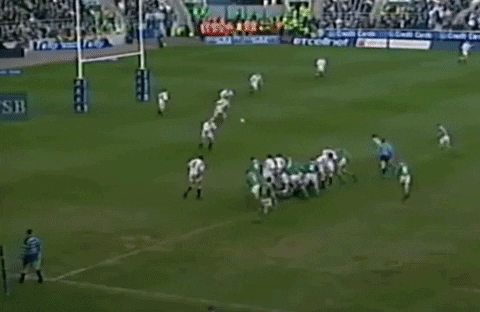 The full match can be found here.
It's a great match if you want to see an England team truly in their prime.