Dane Coles mindless moment of foul play that shows how far the All Blacks have fallen
New Zealand grublet Dane Coles has landed himself in hot water yet again after he lost his rag last weekend against Argentina in the Tri-Nations.
The All Black hooker was completely undone by the Argentinians last weekend as they got under his skin, forcing him to make several mistakes.
The first incident of the match showed Coles slapping an Argentinian player, forcing a reversal of a penalty that was originally given.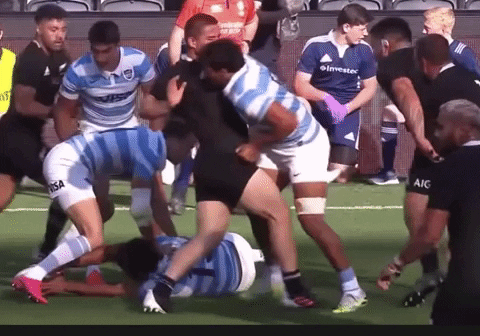 Coles has been caught out in the past walking a tightrope in terms of the law in rugby.
Social media on the weekend was awash with many rugby fans calling out Dane Coles for his grubbery. Many have grown accustomed to his dark arts, and many were not happy at all.
Dane Coles a certain target for ruffling feathers…. A few times already he been close to lashing out… How goods his composure…. (we know its not great, spoiler alert…) #NZLvARG
— Cornflake (@CornflakeBTP) November 14, 2020
Classic Dane Coles.#NZLvARG

— Tom Vinicombe (@TomVinicombe) November 14, 2020
Dane Coles. Grub.

Finally called out. #NZLvARG

— Jared Wright (@jaredwright17) November 14, 2020
Dane Coles and Pablo Matera have a lot to say to each other … no special surprise and hey, it's been a while since they last chatted.

— Rob Houwing (@RobHouwing) November 14, 2020
Dane Coles is one of the best hookers in the World, let's not forget that. But he is also one of the dirtiest rugby players in the World. We can't really condone some of these grub hits from the player this weekend. The second you lose your head you start throwing hands.
Argentina will face Australia this weekend in the Tri Nations as they hope to continue their form after that iconic win against the men in black.
New Zealand will have two weeks to wait and plan a response to losing two games in a row for the first time in years.