WATCH: Teams on alert as French look to be peaking for World Cup
The French have by all accounts enjoyed positive games in the lead up to the World Cup, with strong performances against Scotland and Italy.
The French team soundly beat both Scotland and Italy at home, amassing a total of 79 points in those games.
This bodes bad news for both England and Argentina who willl play them in Pool C of the World Cup, dubbed the Pool of Death by many.
CREDIT: France Rugby
From watching the most recent video that France Rugby has put out, it's clear to see that the French team is attempting to move back to a time where the team would aggressively attack from out wide rather than relying on their forwards. In recent years rugby fans across the globe have despaired at the men in blue and their desire to focus their gameplan around size.
From looking at these clips from the video, it's apparent that there is a clear desire to just get the ball out as fast as they can, no matter what the risks are of losing the ball in open play.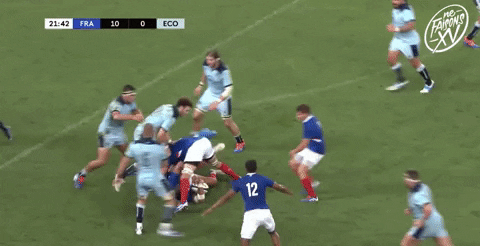 Damian Penaud has been a revelation of late, from looking at these clips, he is integrally involved in almost everything that was positive about the French attack this Summer.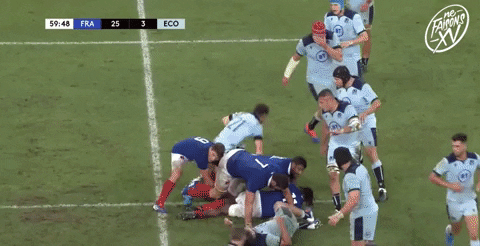 Similarly, in this clip here, Penaud has no fear of cutting inside and running to wherever the gap is. Granted the Scottish defence, in this case, was weaker than the Zimbabwean Dollar.
Clips like these should send a massive warning to teams at the World Cup, and to England and Argentina in particular. It was only two years ago that France beat England at the Stade de France, with the use of big forwards to barge over in the final minute of the match.
It's well worth looking at how the playing style of France has altered over the past 6 months, there's a clear move back to the flair style of play that was so popular back in the 1990s. This can only be positive for the World Cup and for neutrals!